Our Mission
The Dental Playground is an office that has been designed and staffed to meet the special needs of treating children. Our doctors are either pediatric specialists, general dentists who have chosen to limit their practice to children, or orthodontists. We focus on delivering excellent, compassionate dental care in a fun and playful environment.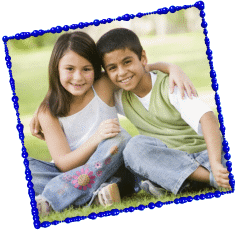 Our staff is specially trained to meet the dental needs of children and is dedicated to patient comfort and quality of care. We have state of the art, brand new facilities with the best and latest in dental technology and treatment options.
With this team we provide gentle, family oriented dental care to the children and adolescents of this community. As we are always striving to improve the service we provide, we welcome and appreciate any comments you may wish to share with us.
We look forward to welcoming you to our dental family
Your Childs First Appointment
When your child becomes three years of age, we recommend they have their first hygiene visit. This visit has two goals. First, to gently introduce your child to the dental experience and second, to begin in-office preventive procedures. Our staff is highly trained and experienced in treating children and will make their initial visit comfortable, easy and even fun. Each new step is gently introduced and positively reinforced by our staff. At this visit, we want to examine your child's teeth and gums, clean their teeth, apply topical fluoride and take appropriate x-rays. What is actually accomplished depends upon the ease in which your child adapts to this new experience. The first visit can often be anxiety producing for a young child. Parents are expected to accompany their children. It helps to prepare them for the visit by following these simple steps:
Let you child know the visits to the dentist are an important part of growing up because teeth are important!
Give your child assurance and emotional support.
Discuss dentistry in a pleasant way, children are very impressionable. The more calm and at ease you are so will they be. First visits to the dentist set the tone for a lifetime of dental experiences.
It is not unusual for children this age to be reluctant to cooperate initially and crying and refusal to sit in the dental chair is common. Please don't be surprised if this occurs. With your help my staff will "win" your child over. Children take great pride in overcoming their fears and leave feeling very good about themselves and what they have accomplished.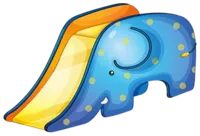 Insurance and Billing
We accept Medi-cal/Denti-cal and all PPO plans. Our staff gladly processes insurance claims as a convenience to you. Please bring the necessary forms with you on your first visit. Insurance policies generally cover only a portion of the total treatment cost (this does not apply to Medi-cal/Denti-cal). Unless other arrangements have been made, we ask that you pay your portion of the bill at the time of treatment. It is your responsibility to pay any balance not paid by your insurance company.
Aetna
Cigna
Principal Financial Group
United Concordia
Ameritas Group
Delta Dental
Prudential Financial
United Healthcare
BlueCross/BlueShield
Mutual of Omaha
Guardian
Medi-cal/Denti-cal
Payment Options:
For your convenience, we also accept Visa, MasterCard, American Express and Discover.