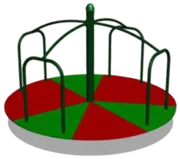 Regular dental visits are essential to make sure oral health problems — from tooth decay to oral cancer — are detected and treated in a timely manner. At our office, your oral health is our paramount concern. We want to make sure your teeth stay healthy, function well and look great! From regular cleanings and exams to advanced restorative treatments, all of your routine dental needs can be met right here.
Services we offer include:
Diagnostic (Exam and Diagnosis), Comprehensive Oral Exams, Consultation and Treatment Planning, Gum Disease Diagnosis, Radiography Evaluation.
What a difference straight teeth can make! A great-looking smile can boost your self-confidence and have a positive impact on social and professional opportunities. Orthodontic treatment is the original smile makeover tool — and you will be happy to know that you're never too old to take advantage of it. But it isn't all about looks: Properly aligned teeth help you to bite, chew and even speak more effectively. They are also easier to clean, which helps keep your mouth free of tooth decay and gum disease.
Even if you brush and floss your teeth faithfully, it is important that you have your teeth professionally cleaned on a regular basis. (Of course, if you aren't quite so meticulous about your oral hygiene, it's even more important!) After a thorough cleaning, your teeth will feel smooth and squeaky-clean, and they will probably look a lot brighter too. But professional teeth cleanings aren't done for looks alone.
The most likely location for a cavity to develop in your child's mouth is on the chewing surfaces of the back teeth. Run your tongue over this area in your mouth, and you will feel the reason why: These surfaces are not smooth, as other areas of your teeth are. Instead, they are filled with tiny grooves referred to as "pits and fissures," which trap bacteria and food particles. The bristles on a toothbrush can't always reach all the way into these dark, moist little crevices. This creates the perfect conditions for tooth decay.
It's hard to imagine anything more appealing than a sparkling, white smile. Yet our teeth rarely stay as white as we'd like them to without a little help. Fortunately, that help is available at the dental office.
Teeth whitening done in a professional dental setting is a safe, effective way to brighten your smile. It's also perhaps the most economical cosmetic dental procedure. Depending on the whitening method you choose, results can be dramatic: in-office whitening, for example, can lighten teeth three to eight shades in a single hour.
The main goal of dentistry is to preserve your natural teeth and keep them healthy for as long as possible. There are times, however, when it is in your best interest (or your child's) to have a tooth extracted (removed). This could be the case for a variety of reasons. Perhaps you have a tooth that has been severely damaged by trauma or decay; or an impacted wisdom tooth that may cause trouble for you later on. Maybe your teenager will soon undergo orthodontic treatment and has insignificant space for his adult teeth, referred to as crowding. Or your younger child has a baby tooth that's stubbornly adhering, even though it's past time for it to go.
Dentistry is an art as well as a science; dental crowns offer a perfect example of this. A dental crown or "cap" is a covering that fits over a damaged, decayed or unattractive tooth. It can even replace a tooth entirely as part of dental bridgework.
A crown completely covers a tooth above the gum line. This is in contrast to a dental veneer, which only covers a tooth's front surface and needs natural tooth structure to support it. Therefore, if a tooth is missing a significant amount of structure above the gum line, a crown would be the restoration of choice.
It is not a given that we must lose teeth as we age. If we maintain good oral hygiene and have regular professional cleanings and oral examinations, chances are we can keep our natural teeth for life. That involves not only caring for the teeth themselves, but also the structures that surround them: the gums and tooth-supporting bone. Gum disease, which is a bacterial infection, threatens these supporting tissues. That is why dental professionals are always on the lookout for early signs that patients may not notice. When signs of trouble become apparent, periodontal therapy may be suggested.
---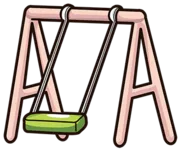 Emergency Dental Treatment
We can treat a variety of traumatic dental injuries, including teeth that have been chipped, moved, or knocked out entirely. Please call our office for assistance. If you have a life-threatening or severe injury, call 911 or go directly to the nearest hospital emergency room.